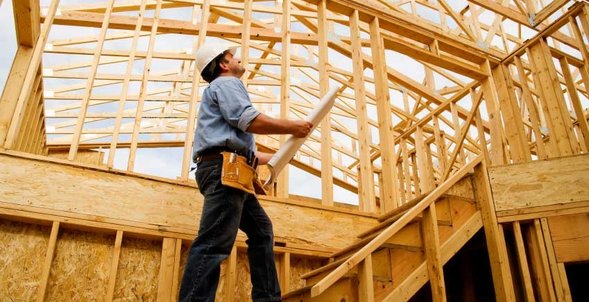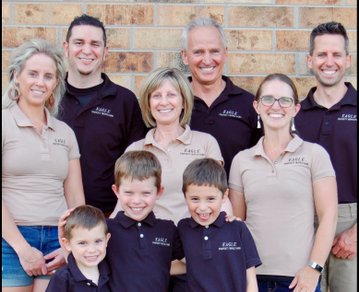 TRUSTED & CERTIFIED PROPERTY INSPECTIONS

Over 10,000 satisfied building inspection customers served along the front range
Eagle Property Inspections employs property inspectors who are trained and educated to provide you with a professional & knowledgeable inspection every time! Along with their years of inspection experience, our inspectors have many years of experience as general contractors. We also continue our education each and every year.
WELCOME TO EAGLE PROPERTY INSPECTIONS
A family owned business, Eagle Property Inspections has been providing high quality services to thousands of people in Colorado since 1999. Whether you're buying or selling a property for the first time or are a seasoned investor, it's important that you know as much about the property as possible. With Eagle Property Inspections, you will receive the experience and knowledge you need to make an informed, educated decision. Our friendly and personable inspectors guide you throughout the inspection and help reduce the stress associated with buying or selling a property.

Exceptional customer service is provided throughout every inspection process!
Eagle Property Inspections is a proud member of
American Society of Home Inspectors
State of Colorado ~ Classified Essential Business/Operation
(COVID-19)
During this time of the COVID-19 outbreak, we at Eagle Property Inspections understand the concerns that
many of us have regarding the spread of the virus. In response to this we would like to share precautions
we are taking to help contain the spread of this virus.
• Our inspectors are monitoring their health and will not report to work if they are ill.
• We will not send an inspector to the home if they are exhibiting potential COVID-19 symptoms
(shortness of breath, fever, and cough).
• If the scheduled inspector is ill, the inspection will need to be rescheduled.
• When our inspector arrives, please rest assured they have done their due diligence regarding hand-
washing and disinfecting their equipment. Our inspectors are disinfecting their inspection
equipment, and all other related material per CDC guidelines, after every inspection so we may
decrease any potential spread of the virus.
• The inspector will be wearing a mask, gloves, and shoe protection.
• He will greet each person with a friendly smile but will not be shaking hands. He will also maintain a
minimum of 8-10 feet distance from all in attendance.
• Some equipment will be left outside to make every attempt to decrease the number of items brought
into the home.
• The inspector will practice proper hand-washing before, during, and after each inspection.
• If anyone attending the inspection, or an individual inside the residence, has been sick (in
accordance with CDC COVID-19 guidelines), we will be required to reschedule the inspection for a
later time.
What we are asking of you?
• No more than 2 people to attend the inspection – No children should attend.
• Each person to wear a mask at all times and maintain a minimum of 8-10 feet distance from the
inspector.
• Be sure to practice proper hand-washing during the inspection.
• If you have a scheduled inspection, please call our office and reschedule if you, or an individual
inside the home (that you are aware of), has recently been sick with potential COVID-19 symptoms
(shortness of breath, fever, and cough) or has been exposed to anyone who has been diagnosed
with the virus.
• Please understand if our inspector encounters a sick individual during the inspection process who
exhibits potential symptoms of COVID-19 the inspector has the option to end the inspection to limit
their exposure. We will gladly reschedule the inspection for the next earliest convenience of all
parties.
We appreciate your understanding during this unprecedented time and your partnership in keeping all
parties concerned as safe and healthy as possible.
Please feel free to contact us should you have any questions/concerns or would like to discuss further.

Thank you ~ we look forward to working with you!